Euphoria
Author

Lily King

Year of publication

2014

When I read it

March 2021

What I thought

Very fun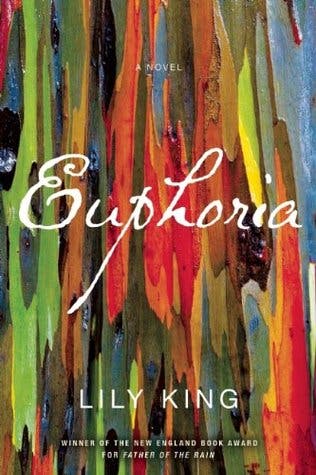 Choice Highlights
My father had a big moustache, which often hid a small smile.
By the time I reached New Guinea in 1931, when I was twenty-seven, my mother and I were the only remaining members of our family, and she had become a great psychological burden to me, both needy and despotic, a tyrant who seemed not to know what she wanted for or from her last remaining subject.
He didn't answer, but I wasn't bothered. I was flattered that we'd got to this stage already, that our minds could wander without apology.
She was a large woman, a mother of many children by the look of her long nipples and stretched stomach skin, which lay in neat folds like a stack of bedsheets in my mother's linen cupboard.
I'd been put beside Mrs. Isabel Swale. Her husband, Arthur, already sozzled when we'd arrived, had drunk himself into an aphasic stupor and followed the conversation stupidly, as a dog follows the ball during a game of tennis. Mrs. Swale badgered me with questions about the Kiona without listening to the answers, so that her inquiry was disjointed and did not create anything resembling a conversation.
I have only been to America once. It is not easy to avoid the place, but for years I managed it.